Before going on yet another "tree walk", this time in Dulwich Park and focussed on the oak trees, I had a happy hour in the
Edward Bawden exhibition
, which is on till 9 September.
Born in 1903,
Bawden
had considerable success as an illustrator since his early 20s, working in line and watercolour, often with many witty details and sometimes with spacious simplicity -
Untitled Landscape with Sunset, 1927 (via)
After working as a war artist, he got disillusioned with watercolour as a medium and decided to reinvent himself. He turned to linocut and its postitive/negative possibilities -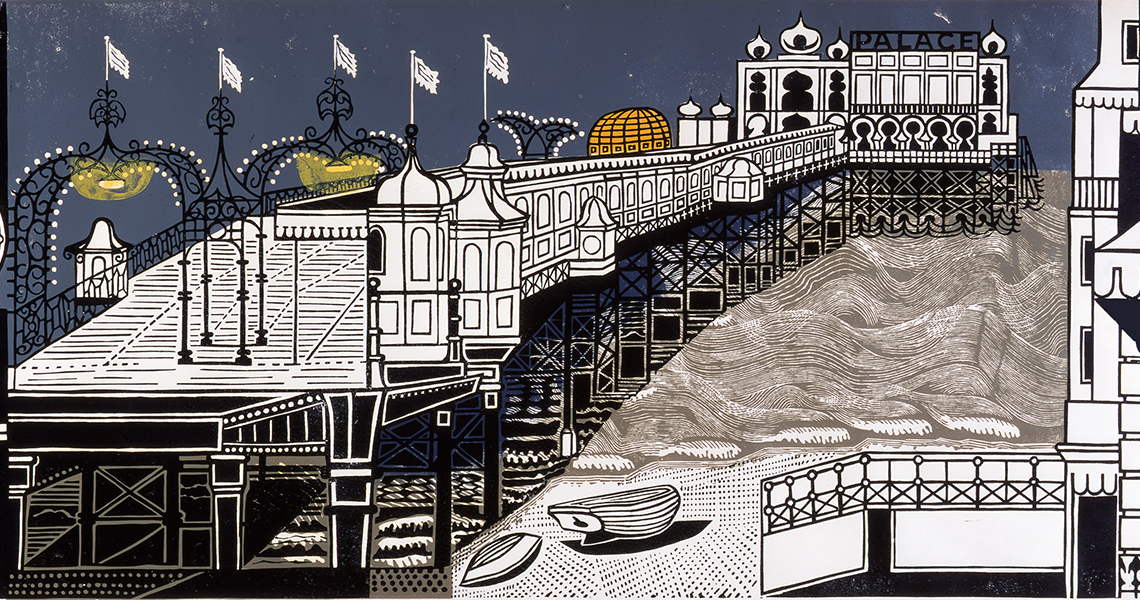 The image used on the cover of the book of the exhibition (via)
No photography in the exhibition, but I had my little notebook to hand and was on a mission to collect "appealing motifs" -
As a result, when it was time to leave for the park, half of the exhibition was left to see another day (and I might well be tempted to buy the book).
But it was worth cutting it short. The (well attended) tree walk was organised by the Dulwich Society in conjunction with
Wild London
, and led by Daniel Greenwood, who has written about the veteran oaks (
here
) and told us much about old trees and tree management. At one point we stood in the middle of a field and looked beyond the park to Sydenham Woods, part of the
Great North Wood
, which is on a clay ridge and looks now as it did a thousand years - or even longer - ago. Clay is hard to farm, so the trees on the ridge were left to grow rather than being cut down, and since the 1300s it's been managed as wood pasture.
Good to know, too, about the usefulness of wood left to decay where it falls - a vital contribution to the ecosystem - and the more enlightened management policies that are starting to spread.