"Aha!" I thought, "Here's the leftover fabric from my favourite tablecloth ... looks like there's enough for making a set of placemats for a xmas prezzy?"
I like a tablecloth on my table - the wood is horrible, yellow-grey old oak with a few chips. (Photo not provided, can't bear it.) This is my current second favourite -
What you don't see is that it's made from a remnant that is adequately wide (across the stripes) for the table, but the remnant could have been maybe 20cm longer to make it adequately wide for the table.
Back to the cloth itself. Comparing the unused leftovers to the well-used tablecloth, I got a shock -
So grey, the tablecloth! Well, it would be - it's been in frequent use for about 10 years. Perhaps it's time for a new one.
The table isn't a standard size, in fact I got it because it's small (with extension leaves) and fits well into my not-huge "Great Room". So it's easier to buy fabric (110cm x 150cm minimum) than to pay more for a ready-hemmed cloth.
A Sunday-morning online search eventually found a
source of Lithuanian linen
and I'm trying to choose between the double-faced grey/white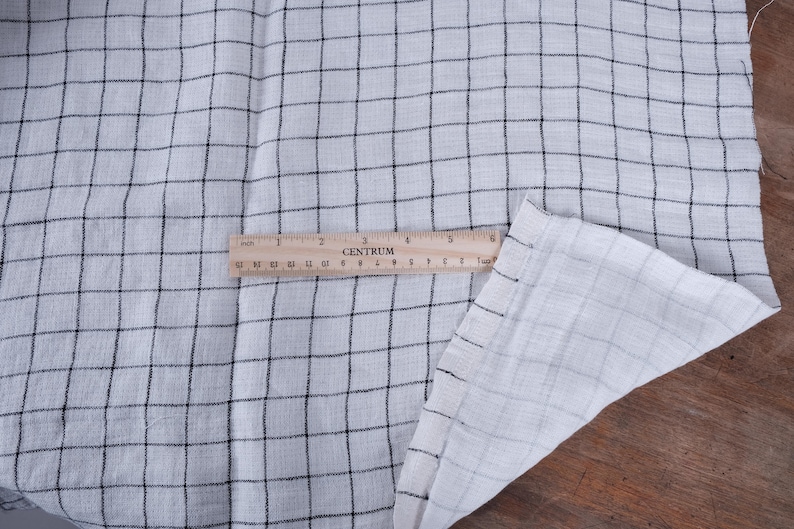 180cm wide, 240g/m2
and light grey/dark grey -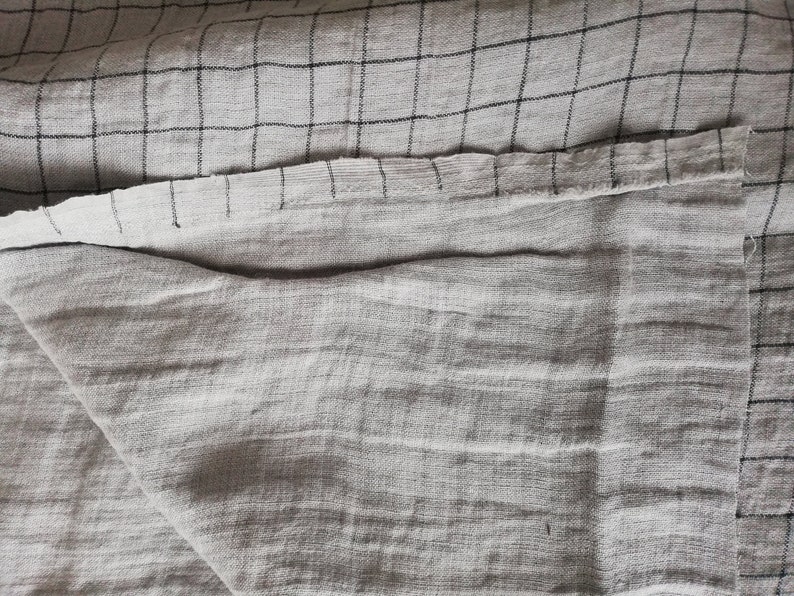 145cm wide, 240g/m2
or one of these lighter-weight linens -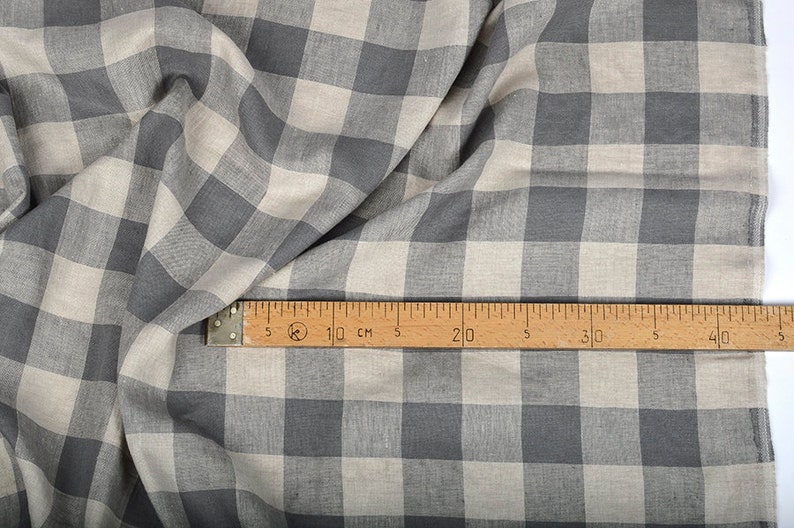 140 cm wide, 200g/m2
and then there's this smaller check -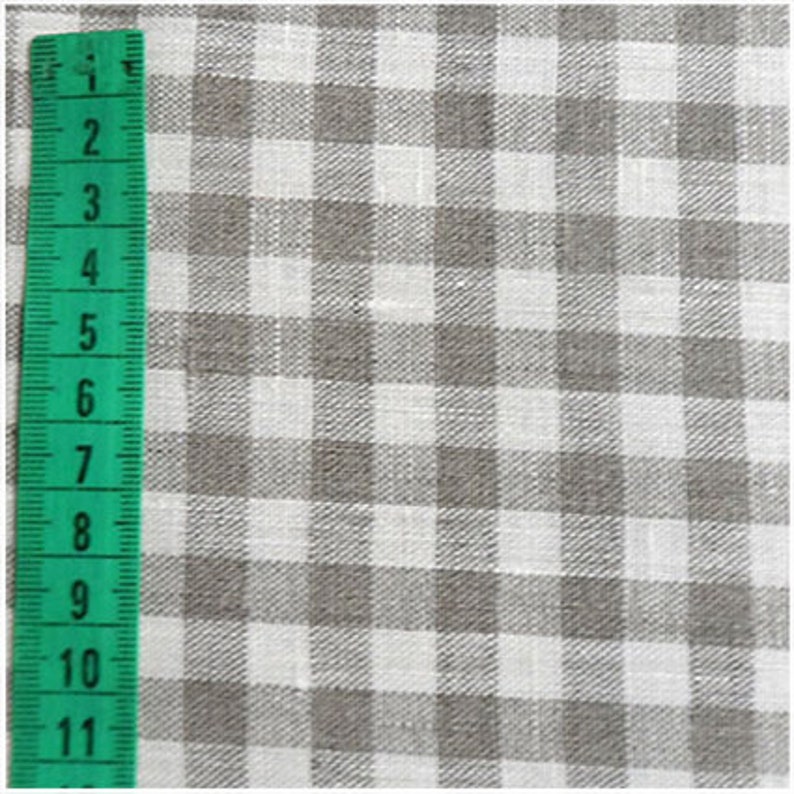 140cm wide, 200g/m2
Dither, dither ... gotta plug this one into the unconscious and let it ferment for a while....